Massage Institute
Wellness program
... Give yourself a treat ...
with special massages, where sounds and fragrances of various continents will mystify you.
Classic curative massages
Back massage 25 min
Full body massage 50 min

€ 25.00
€ 49.00

Pantha Jama 45 min.
Historical East Asian full body massage. Anointment of the entire body with special, pre-warmed oils.

€ 51.00

Thalasso therapy 30 min.
Gentle purification through natural sea salts.

€ 39.00

Connective tissue massage 35 min.
Strongest reflex zone massage - well suited for cellulite reduction

€ 35.00


Ayurveda 45 min.
Gentle Abhyanga whole-body massage on the Hamam couch with warm sesame oil, whole-body peeling.

€ 56.00

Kleopatra aroma massage 50 min.
Full body unction, back and facial massage

€ 51.00

Lymph drainage 35 min.
Massage with drainage pump holds and stokes. Application for edema, breast amputation, varicose veins

€ 35.00

Water-soap-brush-foam massage 45 min.
Skin cleansing, stimulation of blood circulation, post-massage balsam with goat butter cream for replacing skin oils.

€ 45.00

Herbal bath 30 min.
Stimulates blood circulation, is balancing, promotes well-being for all airway ailments, and is conducive to improving moods.

€ 30.00


Night candle oil cream bath 30 min.
A special wellness area treatment. Counteracts skin aging.

€ 40.00

Partial massage with stretching exercises 35 min.
Well suited to curtailed musculature. Passive stretching.

€ 35.00

Childbearing period 35 min.
Deeply relaxing facial massage with aromatic oil, lymph drainage for unblocking the legs, Classic healing massage in the neck and shoulder area.

€ 35.00

Sports package 70 min.
Sport massage for back and legs, full body chalk application

€ 62.00

La Stone 50 min.
Full body aromatic oil massage with warm basalt and cold marble stones. Relaxes the musculature and nervous system. Improves blood circulation

€ 51.00


Foot reflex zone massage 35 min.
Every body part and organ has a reflex zone on the feet, massaging these zones has a reflex action on the respective areas.

€ 35.00

Full body moor application 30 min.
For chronic rheumatic conditions. Warm treatments before and after the application.

€ 29.00

(all prices incl. 20% VAT)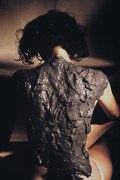 Appointment reservations in Sonnentherme
Tel.: +43 2615 87171-2166
Direct access independent of the swimming area.
All massage institute offerings are also available as gift vouchers.
Massage opening hours