Food & Beverages
The restaurant of ****S Hotel Sonnenpark has a display kitchen, play islands in the middle of the restaurant, a large shaded deck, its own Children's Buffet and a Baby Buffet that is open all day.
Trip Traps and baby shells provide seating comfort to our youngest guests. The restaurant is a non-smoking area!
Opening hours
7:00 to 10:00: Lavish breakfast with a live cooking station where egg dishes, rice pudding, semolina pudding and fresh waffles are prepared in the morning. We particularly recommend our home made white and dark breads. Additionally, we prepare fresh juices for you at our Vitamin Bar.

12:00 to 13:30: 3-course lunch menu - Large selection of fresh salads, two types of soup, various main dishes, a special Children's Buffet at eye level with dishes suitable for children and homemade porridge.

13:30 to 17:00: Afternoon snack in the hotel's own pool area.

17:30 to 20:30: Evening buffet with a lavish selection of starters, salads and soups. Meat and fish are freshly prepared at our Front Cooking Station. Ffurthermore, we offer vegetarian alternatives, a designated Children's Buffet with typical children's dishes, home made porridge and delicious desserts from our dessert buffet, prepared by our in-house Patisserie.

Special requests (allergies or vegan food) can be catered for after consultation with the reception!
News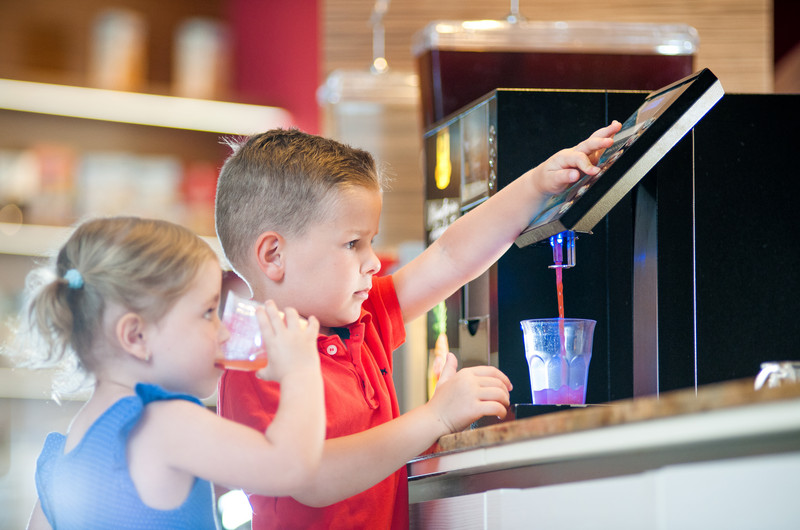 Sunny Bunny's Juice Bar
Included in the price are the soft drinks you can consume from our two beverage stations(Café/Bar and pavilion) all day long. During meals, an additional juice bar is set up in the hotel restaurant.
Coffee is served during restaurant opening hours and all day in the pavilion.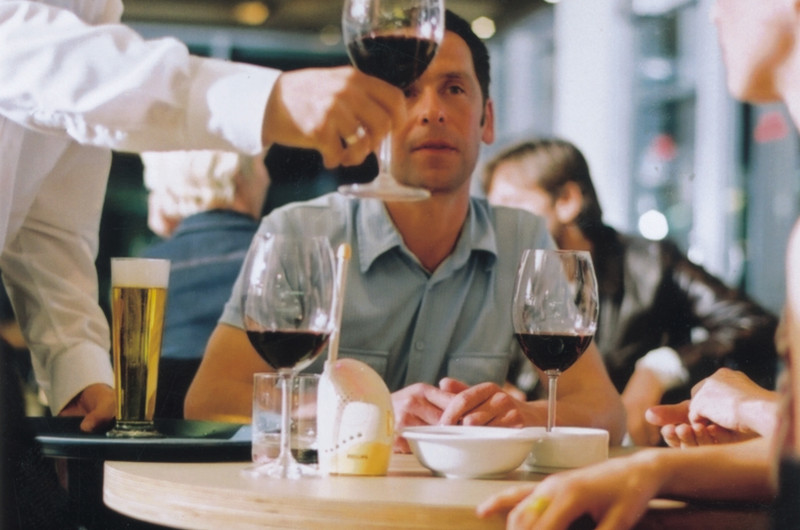 Café-Bar
This is where we serve snacks and offer a wide selection of beverages. In the evening, the bar offers a cosy ambience for cocktails & more.
The price also includes soft drinks, which can be consumed from the beverage stations accessible throughout the day.
Opening hours: Daily from 4:00 to 11:30 pm.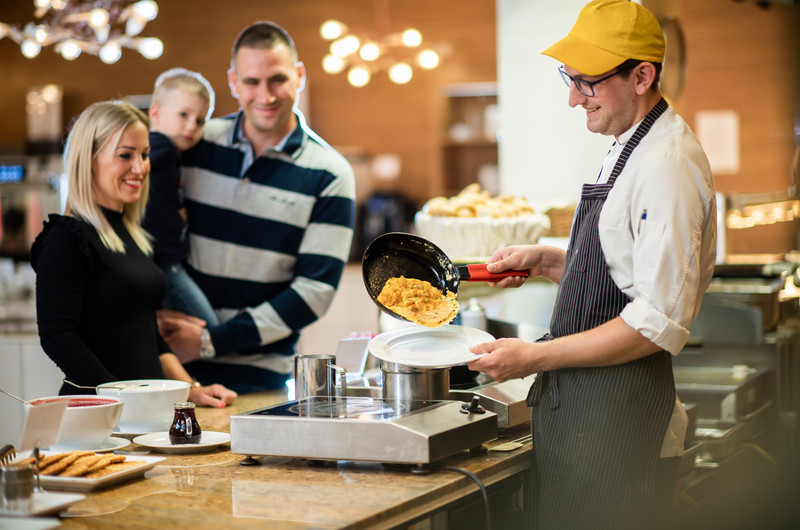 Our dress code
You are welcome to attend breakfast, lunch buffet and afternoon snack in your bathrobe, but please always wear shoes. For dinner, we ask that you dress casually and elegantly.
Your culinary stay begins on the day of arrival with the afternoon snack and ends on the day of departure with breakfast.